Many magazines dream of getting the New Zealand actor K. J. Apa. And this is not surprising, because when this male celeb takes off his clothes, it gets very hot around! You will definitely not be able to look away from the K. J. Apa nude chest with iridescent muscles. And you will dream of touching his gorgeous 6-pack abs. And the tattoos on the K. J. Apa nude torso make him look even more masculine.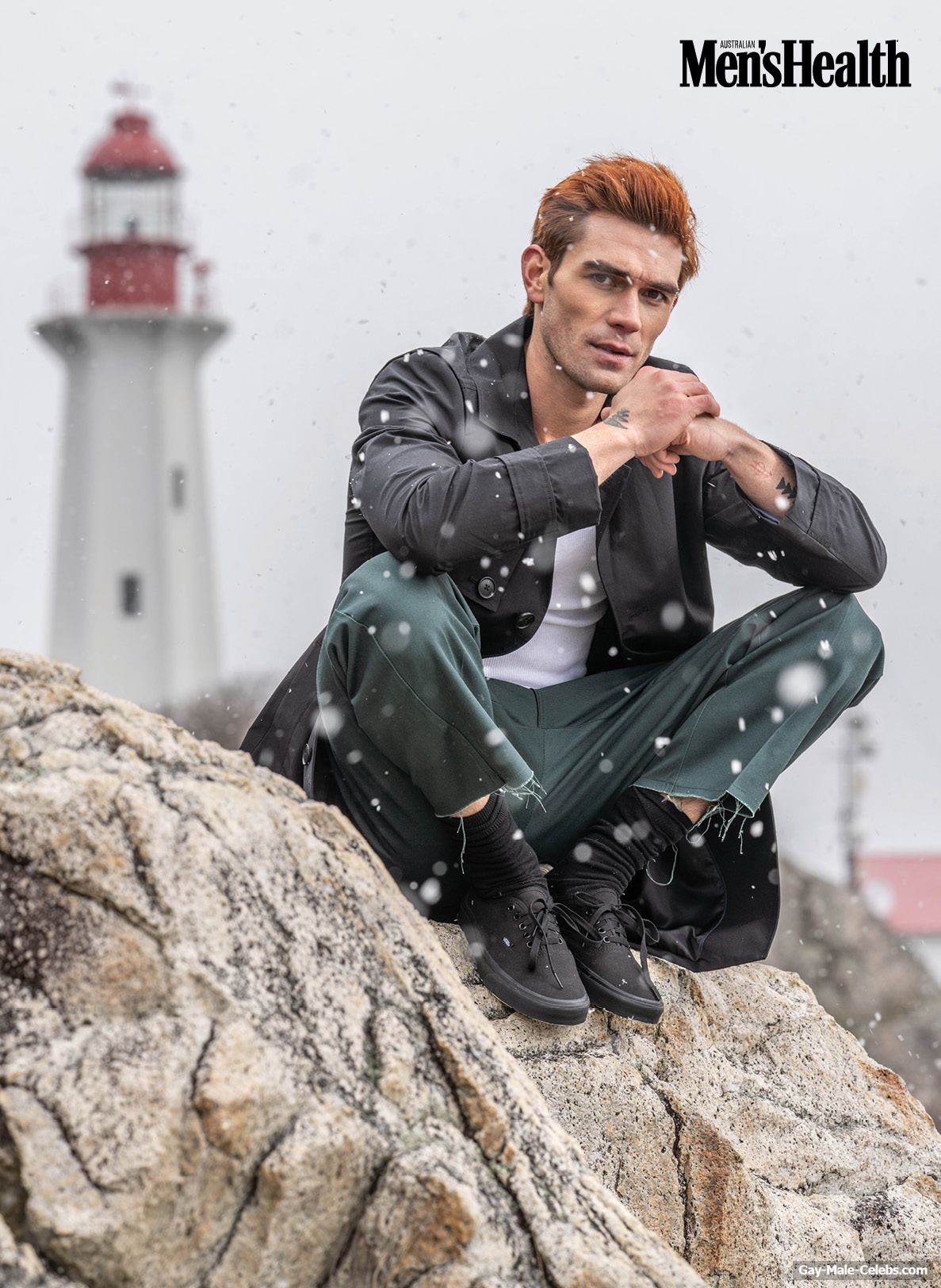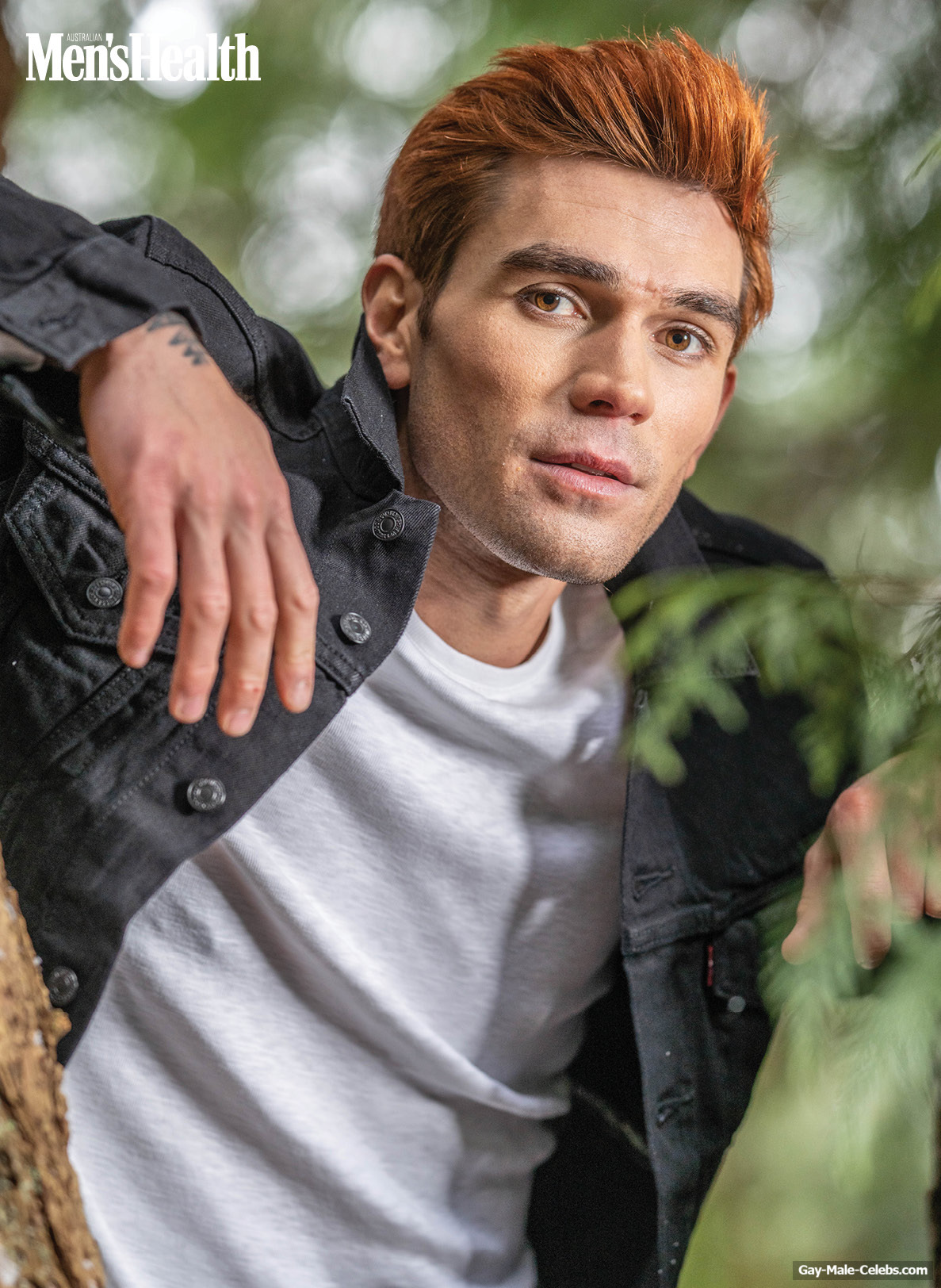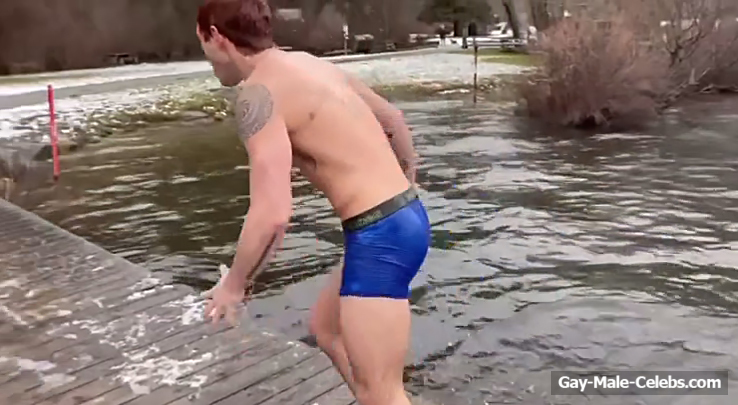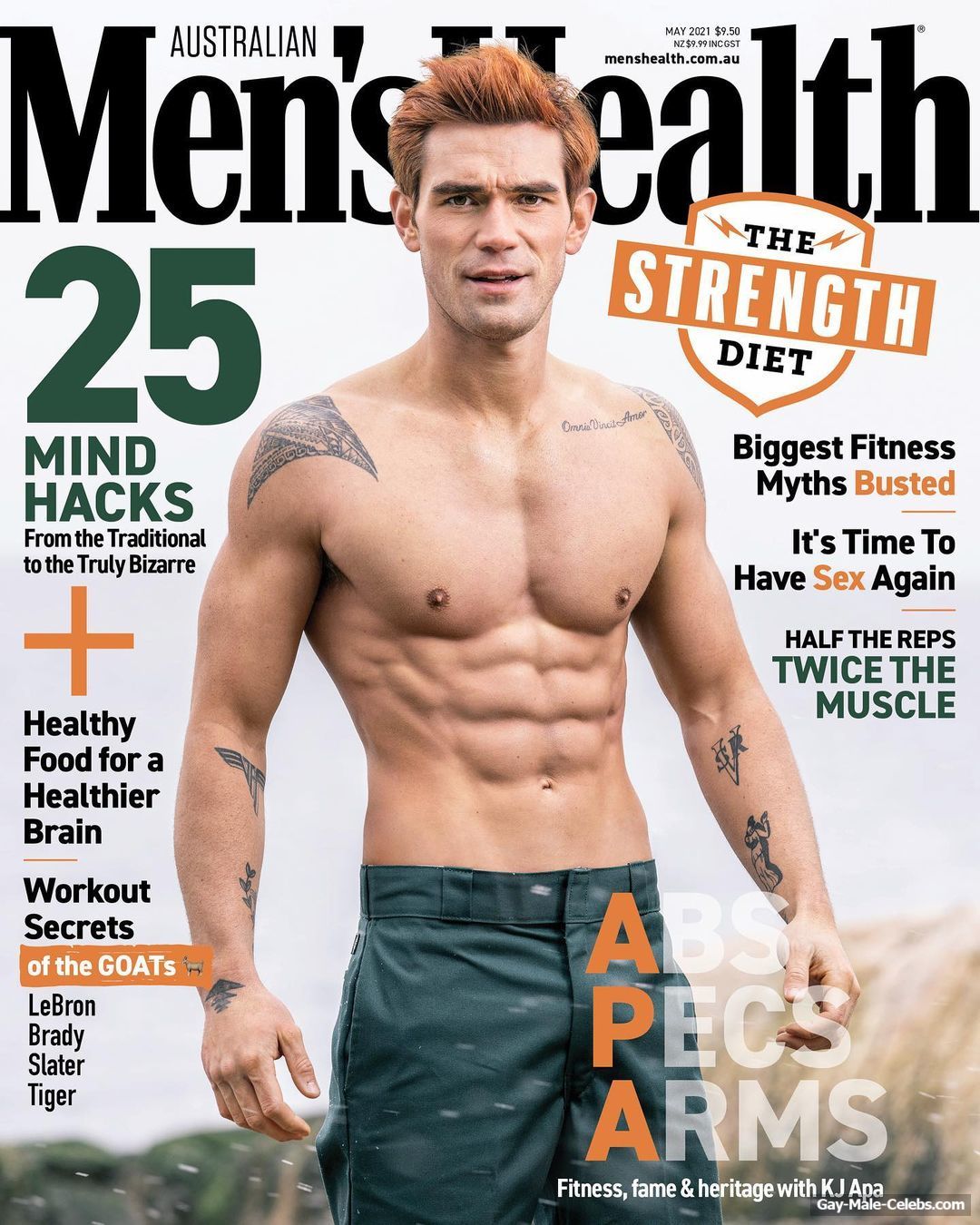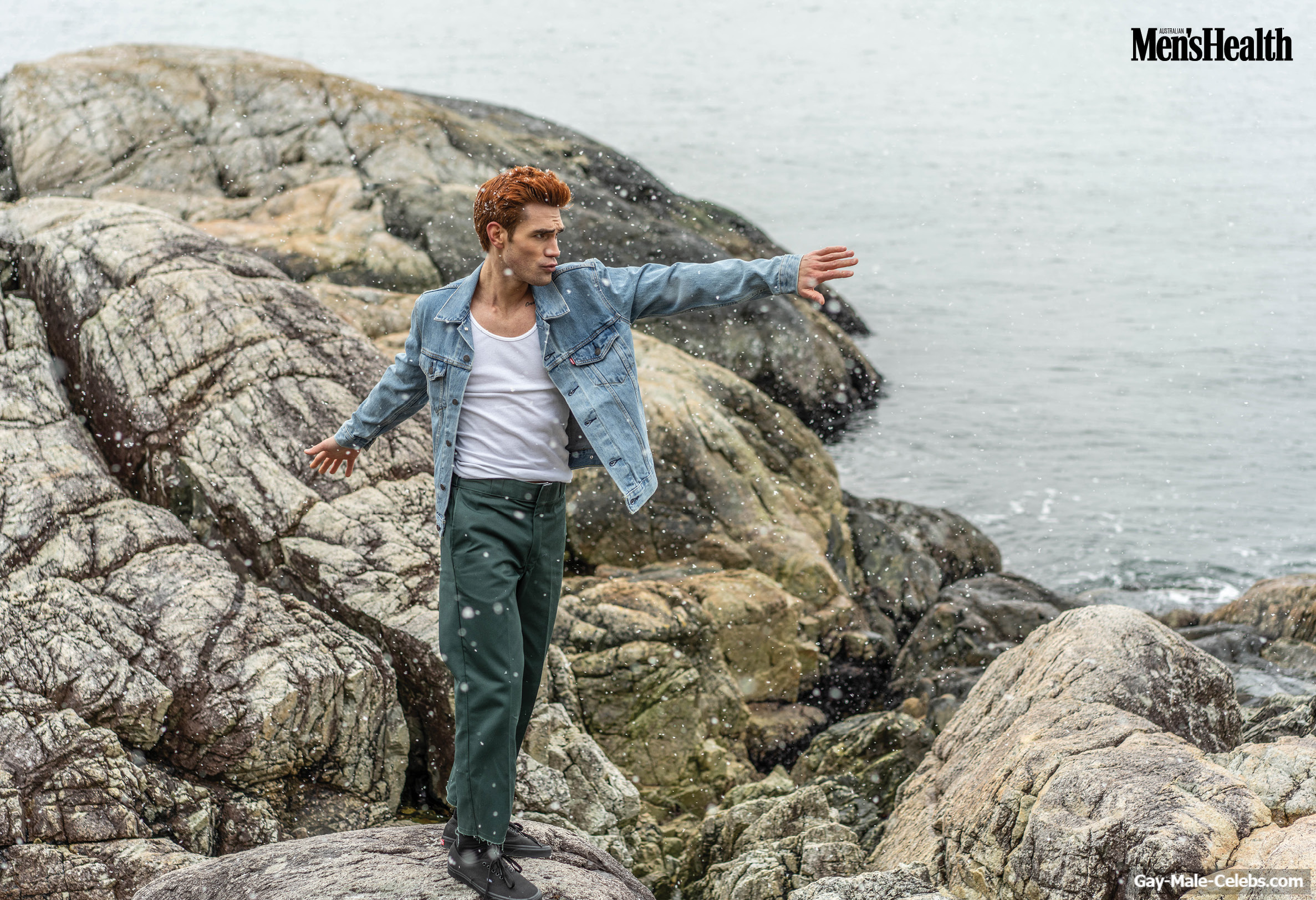 In a video for Men's Health magazine, this actor appeared shirtless. He also decided to box a little in order to even better demonstrate the muscles on his incredible body.
Also, K. J. Apa shared a video in which he dives into a cold river. This hot stud was wearing blue boxers that perfectly accentuated his big bulge when wet. Also, his wonderful butt in wet tight swimming trunks looked so sexy!
Instagram: instagram.com/kjapa